33 Mental Health Books & Resources Therapists Recommend in 2023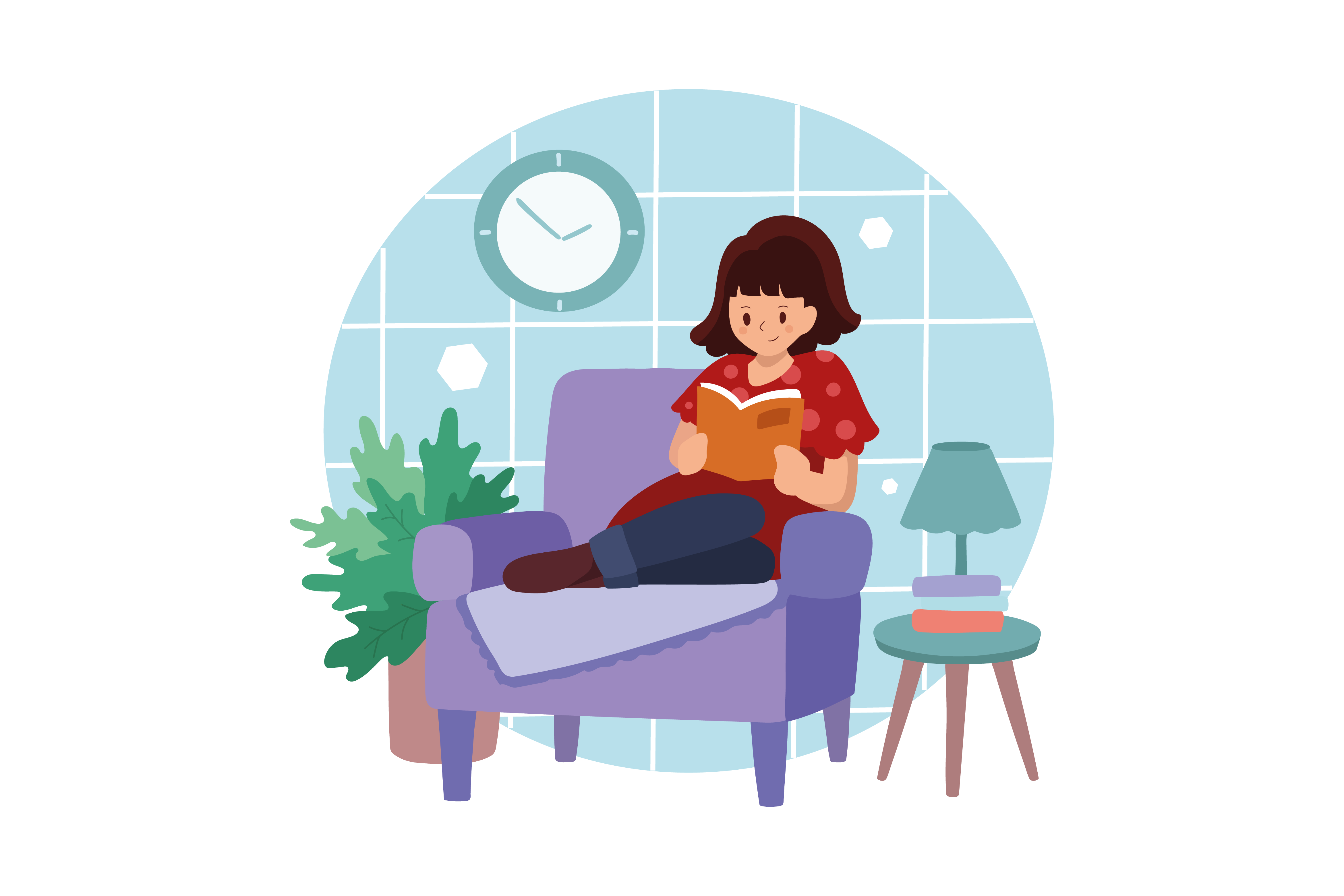 Mental health is a topic that is often overlooked. However, it is important to address mental health issues head-on in order to improve our overall well-being.
If you are looking for mental health books, then look no further!
In this post, we will discuss the top mental health books that the Therapists here at Cedar Tree recommend. We hope that this information will help you and your family on your journey to better mental health!
ADD & ADHD Books Therapists Recommend
The ADHD Effect on Marriage: Understand and Rebuild Your Relationship in Six Steps
by Melissa Orlov
David Tobey says: "This has been a godsend to a relatively needed niche: where genetics and neurological atypicality interact with relationships to impact communication. Specifically, ADHD."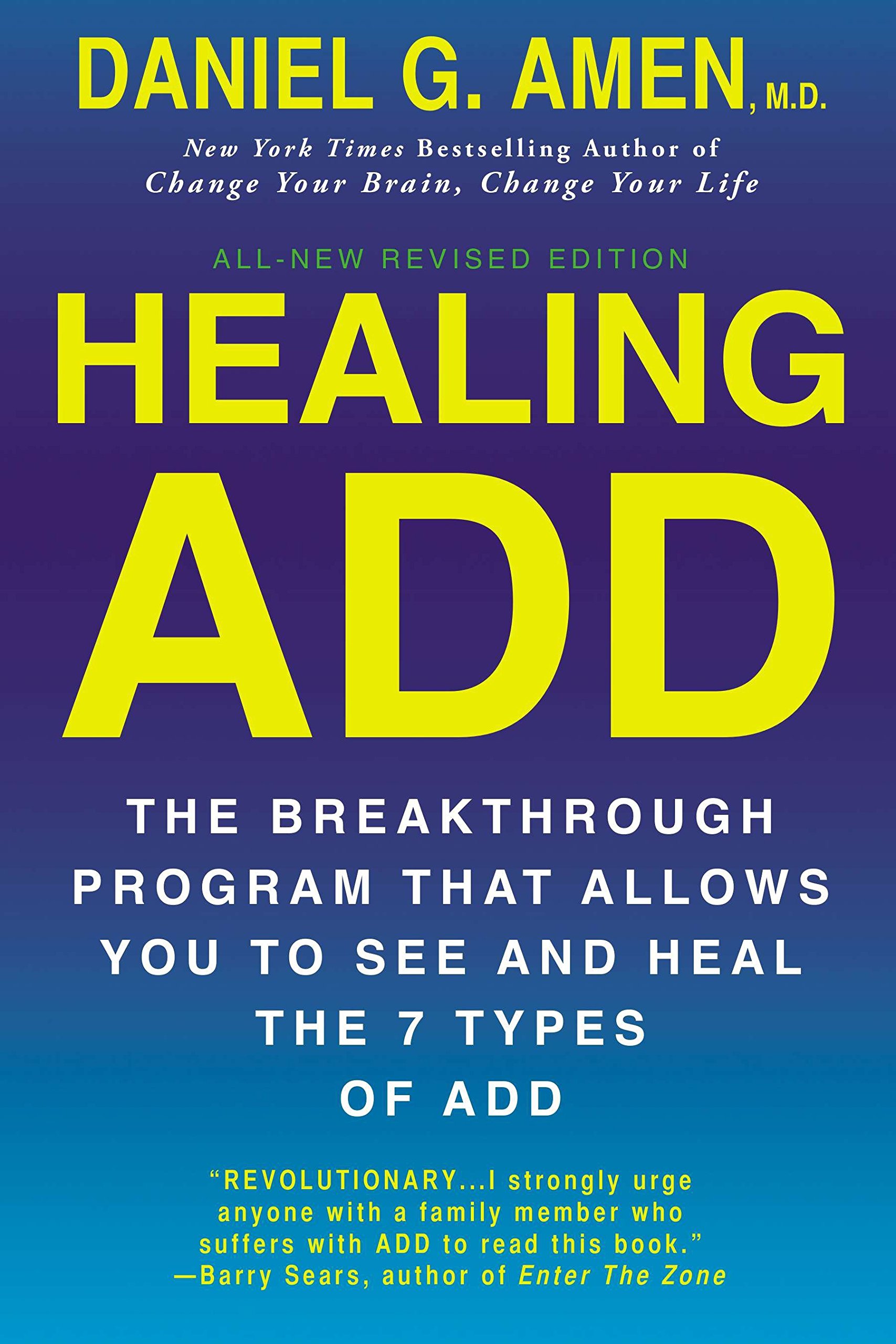 Healing ADD: The Breakthrough Program that Allows You to See and Heal the 7 Types of ADD
by Daniel G. Amen
Jessica Rossi says:
"I love Dr. Amen. He actually has gathered decades of brain scans to get a good picture of what he suspects is 7 different types of ADD and how to diagnose address, treat, and practical ways to help.
Love what he is doing (he also implements neurofeedback as treatment with great success). I learned a ton about the disorder and the brain."
Addiction Recovery Books Therapists Recommend
Breathing Under Water: Spirituality and the Twelve Steps
by Richard Rohr O.F.M.
Matthew Hanlon says:
"We are all addicted in some way. When we learn to identify our addiction, embrace our brokenness, and surrender to God, we begin to bring healing to ourselves and our world.
In Breathing Under Water, Richard Rohr shows how the gospel principles in the Twelve Steps can free anyone from any addiction—from an obvious dependence on alcohol or drugs to the more common but less visible addiction that we all have to our way of thinking and behaving."
No Stones: Women Redeemed from Sexual Addiction
by Marnie C. Ferree
Jamie Mahoney says: "For women with sexual addiction as part of their story. Marnie is an LMFT and director of Bethesda Workshops, an organization that offers 'Christian treatment for sexual addiction.' I have found the book/author to not be shaming, integrates Christian faith as a source of strength, and works out of a systemic framework while thinking about this issue."
Unwanted: How Sexual Brokenness Reveals Our Way to Healing
by Jay Stringer
Melissa Ludzack says: "An important read for those struggling with pornography and/or sexual addiction (SA), and those who have loved ones that do. This book is full of insight–Stringer uses his research in a way that is impactful and helpful; he remains kind, personal, and inviting to his readers even with research. Stringer gives a path of hope and healing for those who are wanting to overcome their SA and provides empathy and understanding to the development of pornography and sexual addictions."
Faith-Based Books Therapists Recommend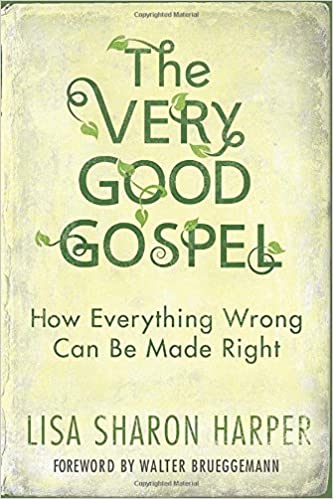 The Very Good Gospel: How Everything Wrong Can Be Made Right
by Lisa Sharon Harper
Melissa Ludzack says: "A well written book that dances between personal story, rich theology, and an invitation to Christians to reignite their faith. I'd specifically encourage those who have experienced spiritual abuse to read this book. Overall, recommended to those who are wanting to deepen their faith and ignite story, hope, and passion."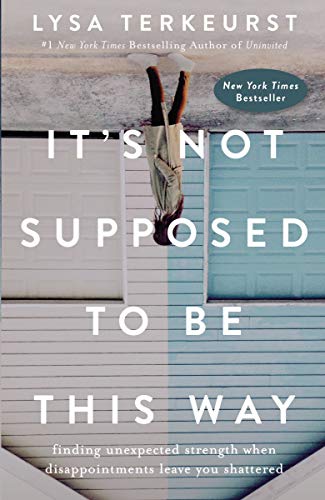 It's Not Supposed to Be This Way: Finding Unexpected Strength When Disappointments Leave You Shattered
by Lysa TerKeurst
Jessica Rossi says: "Incredible book about navigating disappointment and heartache with God in the middle. And how to find strength through it."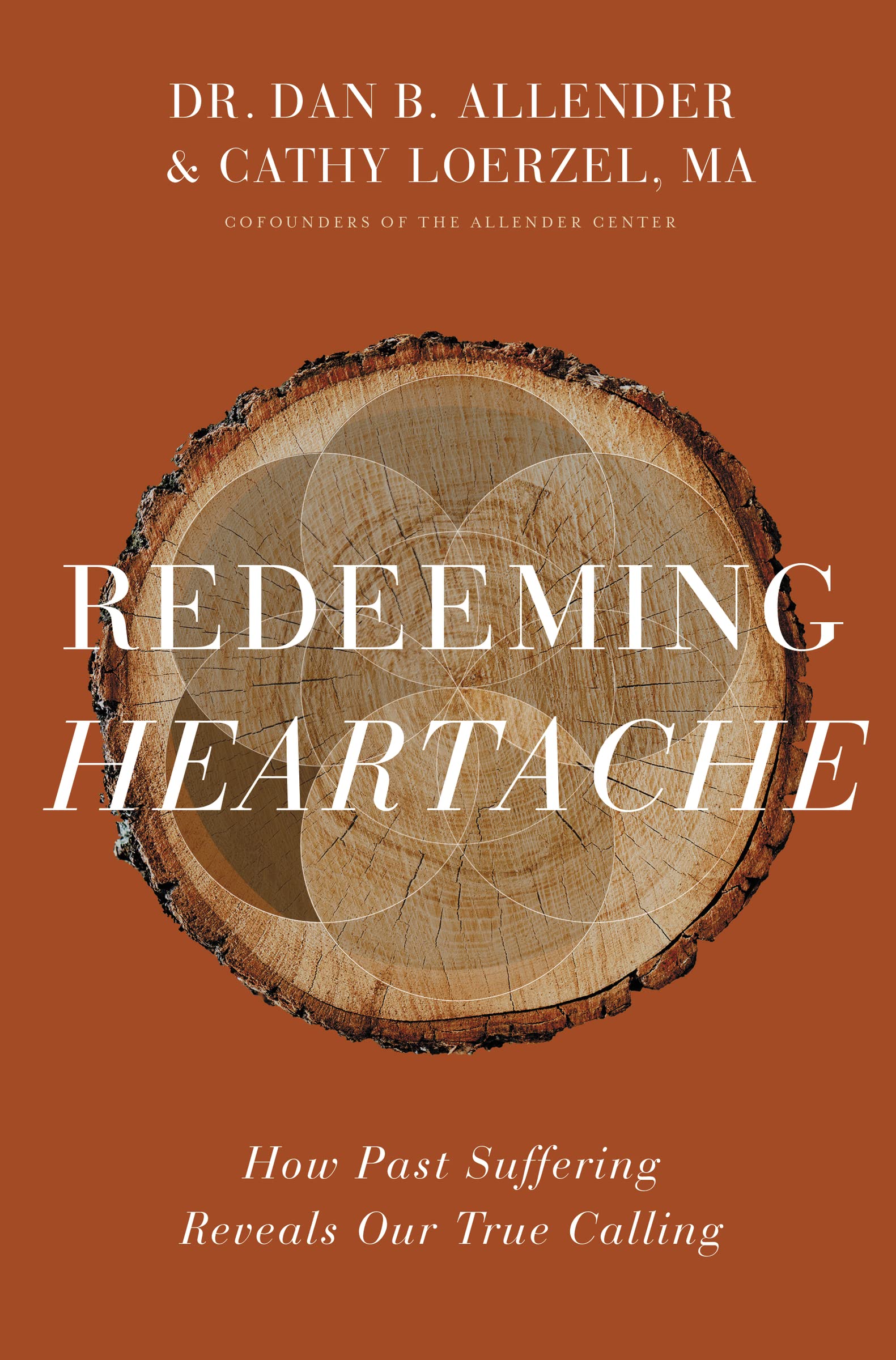 Redeeming Heartache: How Past Suffering Reveals Our True Calling
by Dan B. Allender, PLLC & Cathy Loerzel
Jamie Mahoney says: "Clients who are naturally insightful have found this to be quite helpful. This book gives great language and a framework to work through individual's strengths that have encountered harm and how to heal to a redeemed role for kingdom work."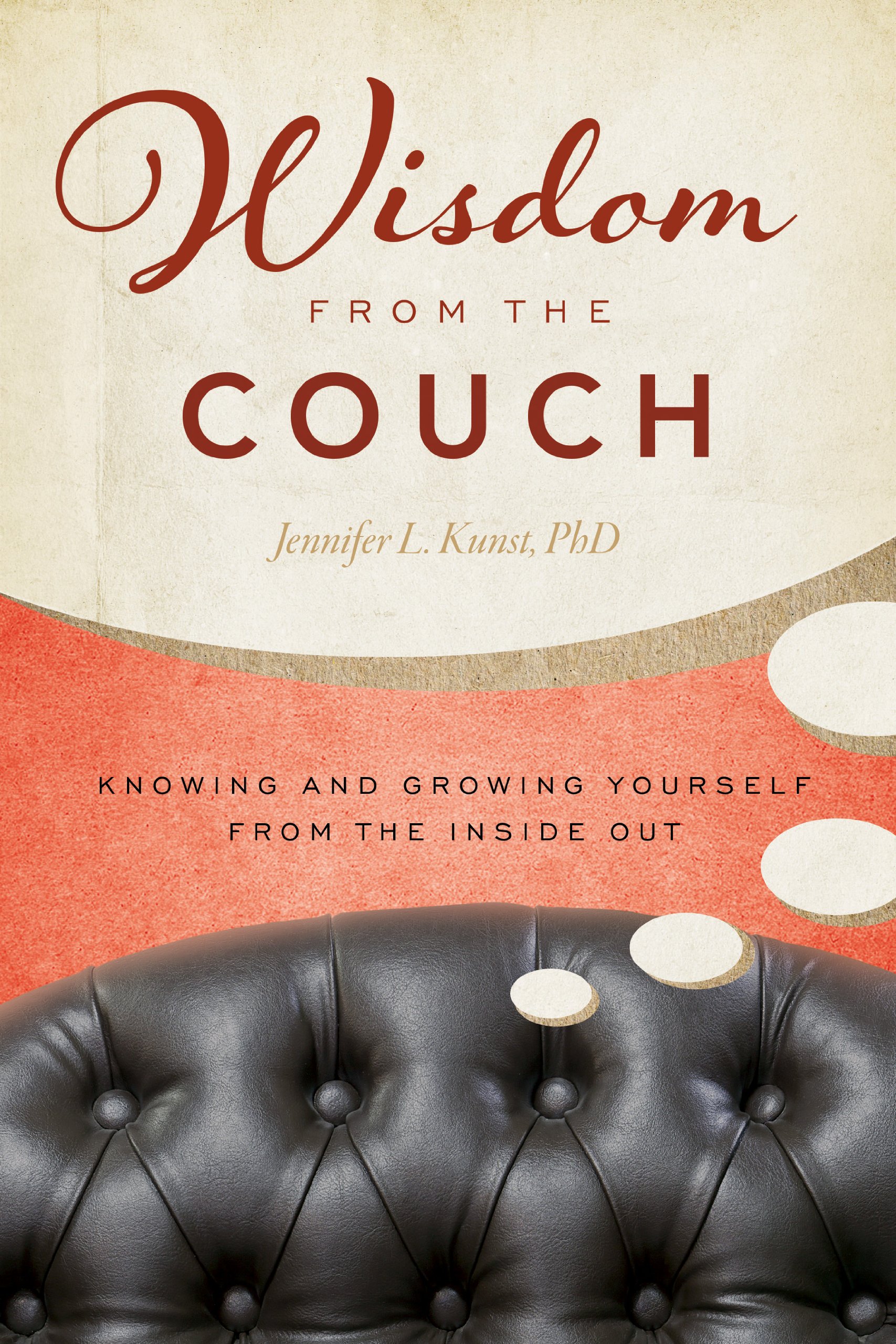 Wisdom from the Couch: Knowing and Growing Yourself from the Inside Out
by Jennifer Kunst
David Tobey says: "This book makes accessible to the average layperson the interactions between the long-standing patterns in our lives that keep us stuck and developing insight into how to find them and change them. Coupled with a Christian integrated view point, this can be a helpful read for individuals who wish to develop an awareness of how our past behavior has been the best predictor of future behavior and how to change that."
Liturgy of the Ordinary: Sacred Practices in Everyday Life
by Tish Harrison Warren
Bree Minger says: "I appreciate this book because Warrens walks through what seems to be the mundane of everyday life and gives examples of how those routines can be acts of worship. A great read to revitalize areas of our spiritual life!"
The Next Right Thing: A Simple, Soulful Practice for Making Life Decisions
by Emily P. Freeman
Brielle Smith says: "There can be a lot of anxiety connected to making decisions, from the fear of missing out to the exhaustion of having too many options. I found this book a helpful guide in slowing down, paying attention to my internal and external world, and considering the way decisions are shaping the direction of my life."
Life of the Beloved: Spiritual Living in a Secular World
by Henri J.M. Nouwen
Brielle Smith says: "In this contemplative book written for a friend, Henri Nouwen invites us to consider that the most profound truth about you and me is that we are deeply loved. This short spiritual reflection is a great read for anyone noticing barriers in their lives to receiving and giving love, experiencing a longing to be seen, or an ache to belong."
Fiction & Poetry Books Therapists Recommend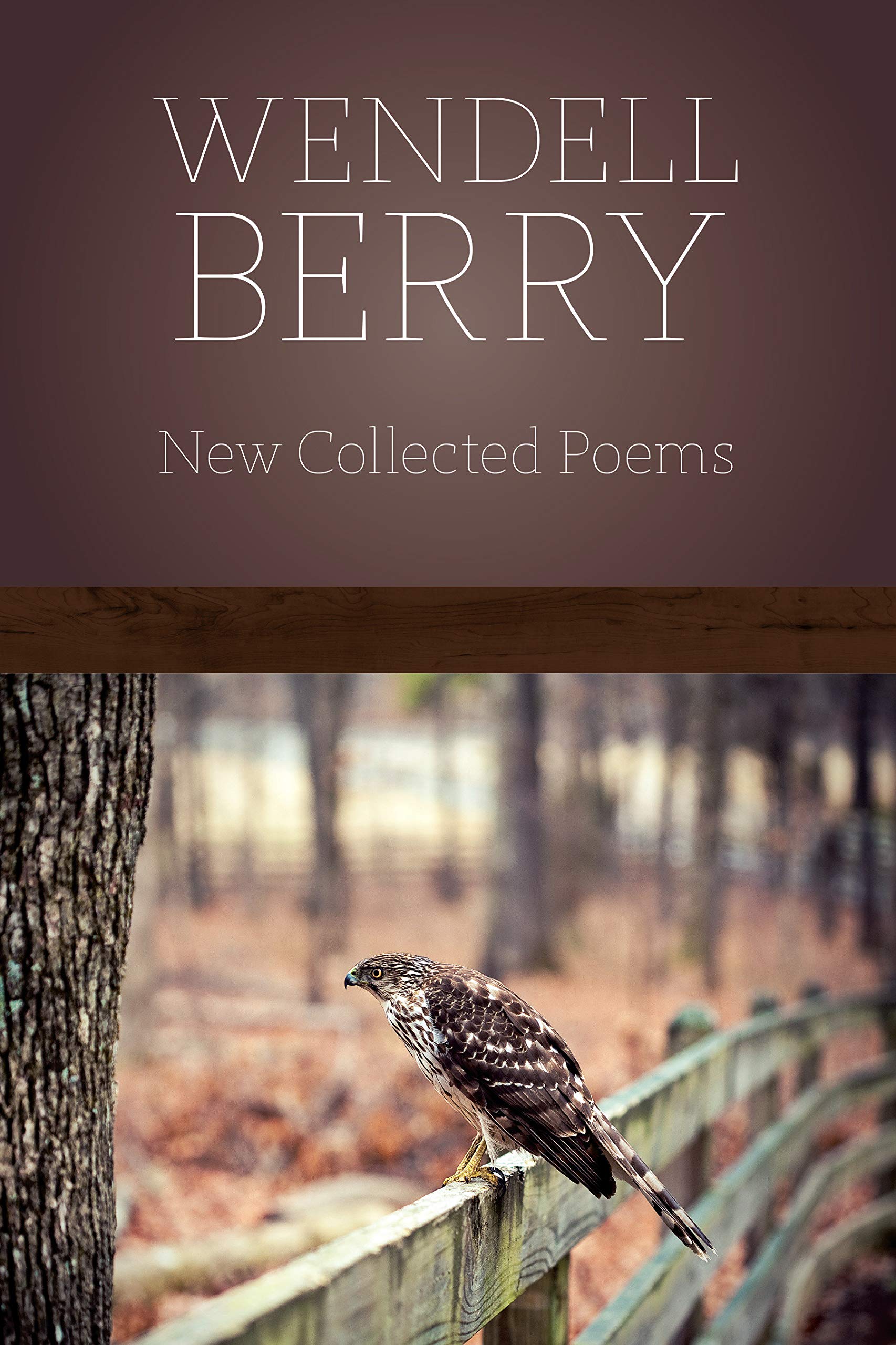 New Collected Poems
by Wendell Berry
Matthew Hanlon says:
"One may not expect a book of poetry to be added to a list of books focused on mental health, but I couldn't resist the inclusion of Wendell Berry's New Collected Poems.
For anyone yearning to slow down, find a quieter space within, and regain a more natural rhythm in their life, the poetry of Wendell Berry will offer a tremendous assist. His writings are tied deeply to nature, the seasons, and all the natural ebbs and flows of life. Make a cup of tea, sit down in a quiet place, and take one poem at a time, one line at a time and experience these poems for yourself."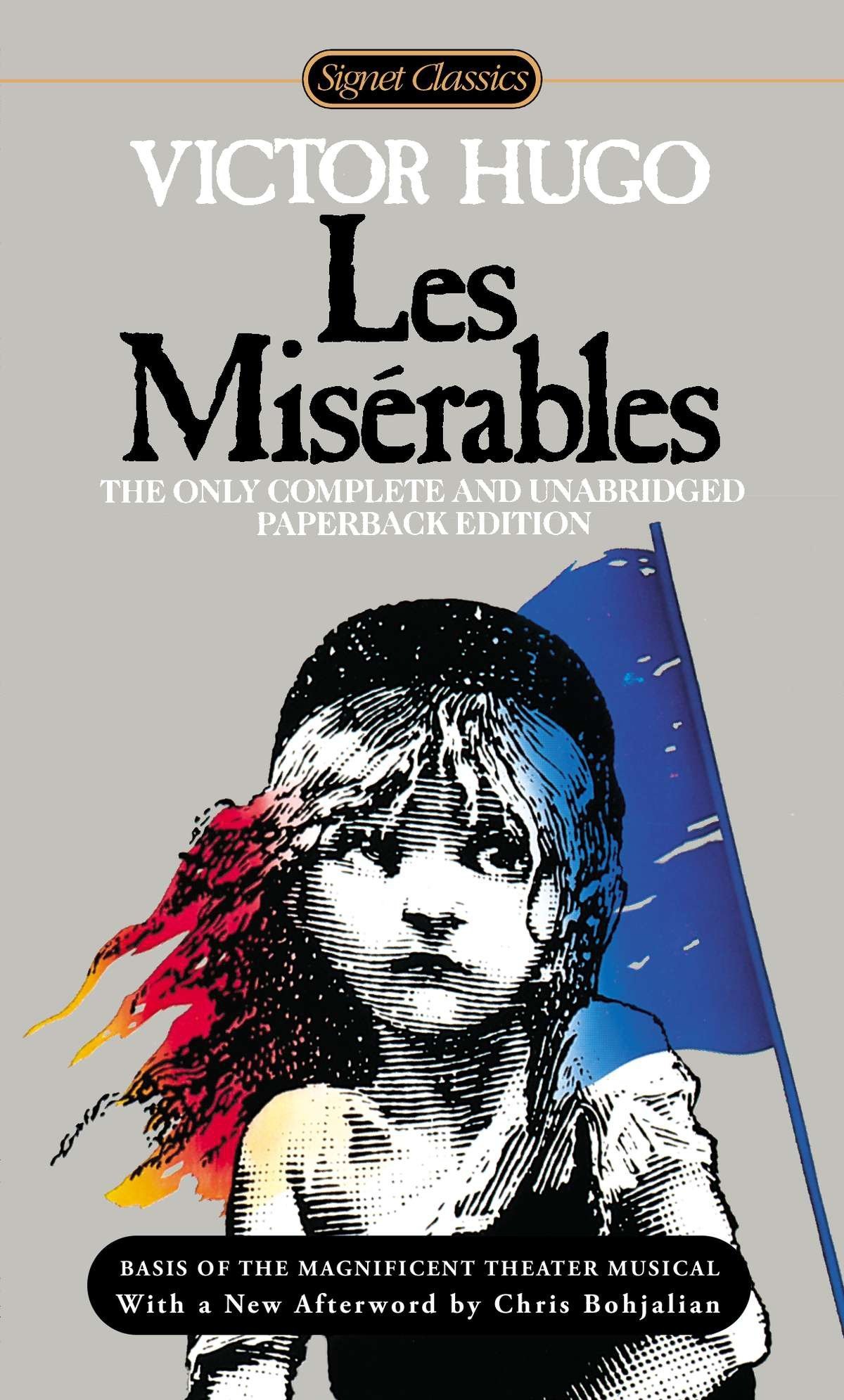 Les Misérables
by Victor Hugo
Deb Foshager says: "It might seem odd for a therapist to recommend a book like this, but this one is life-changing. The story is truly moving and the characters are flawed. But there is redemption in this work, as there is in all of life, if you are but willing. I'd recommend listening to it with a good narrator."
Marriage & Relationship Books Therapists Recommend
The Seven Principles for Making Marriage Work: A Practical Guide from the Country's Foremost Relationship Expert
by John Gottman, PhD & Nan Silver
Hana Yoo says: "Research-based couples therapy approach. It's a fun and easy read with practical exercises for couples, which can be used between sessions."
Hold Me Tight: Seven Conversations for a Lifetime of Love
by Dr. Sue Johnson
Hana Yoo says: "A research-based couples therapy approach (EFT), emphasizing the importance of attachment needs in romantic/marital relationships. Also an easy read!"
The Emotionally Destructive Marriage: How to Find Your Voice and Reclaim Your Hope
by Leslie Vernick
Kristen Conley says:
" I chose this one because of its impact in my faith based client's lives. Often a person's faith is the avenue to greater wisdom and insight, but when abuse is present, things get "confusing" and client's lose their ability to see clearly. This can undermine their God given value and confidence that they once had.
This book helps people better understand that they are not alone, there are measurable ways to determine if you might be in an abusive relationship, and provides hope for the individual and the relationship. It is practical and insightful for people who find themselves stuck between their faith and an abusive relationship, offering hope for how the two can integrate and promote healing."
Mindfulness Books Therapists Recommend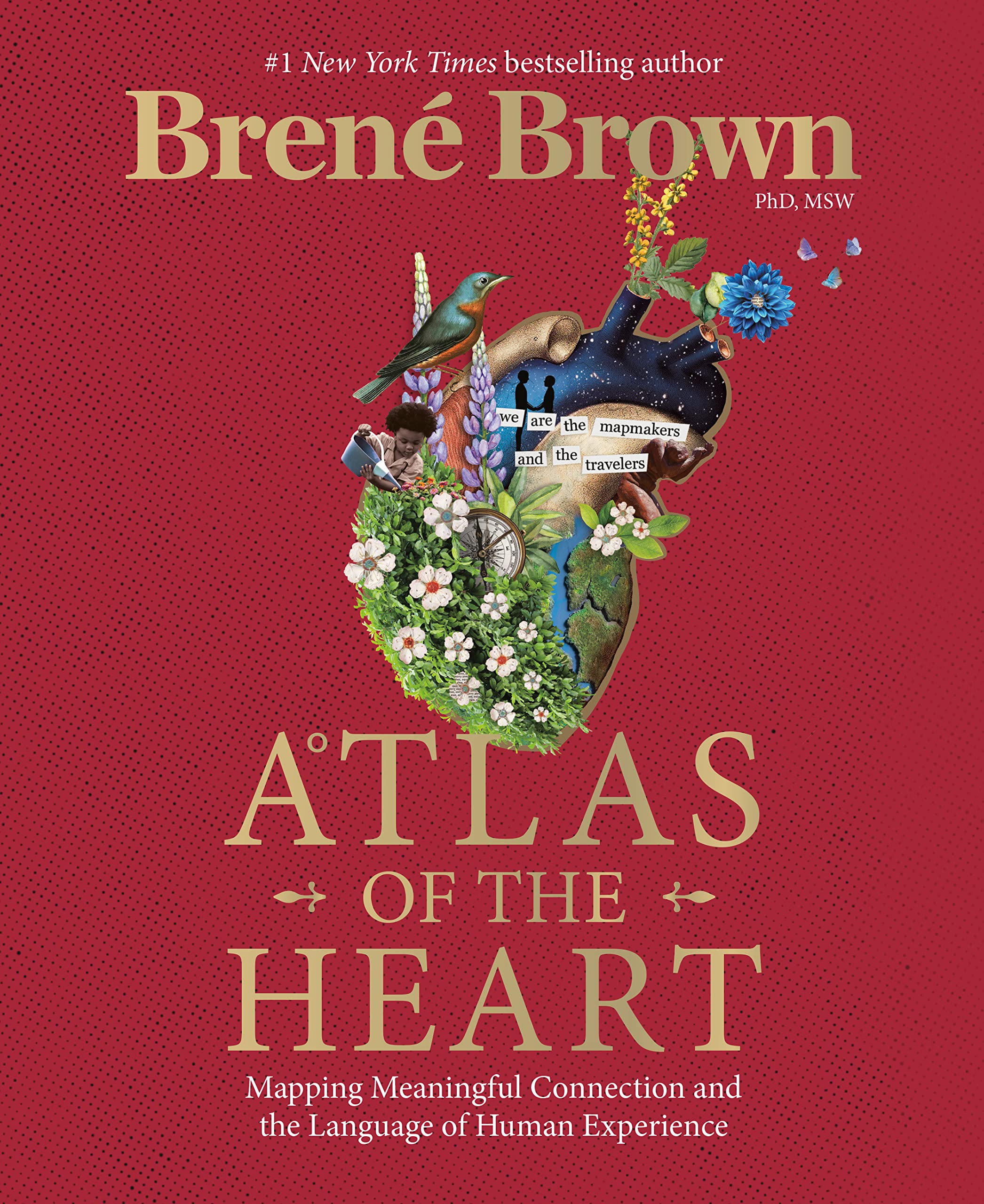 Atlas of the Heart: Mapping Meaningful Connection and the Language of Human Experience
by Brené Brown
Clare Fragomeni says: "This book helps give language to emotion to help have meaningful connection in your relationships."
Boundaries: When to Say Yes, How to Say No To Take Control of Your Life
by Henry Cloud & John Townsend
Kristen Conley says: "I am including this one because boundaries, in my opinion, are a clear measure of a person's ability to love and be loved. Often we think of boundaries as just self protection, but this books expands it to realize how boundaries is also other protection. It is being mindful of our own and other's value and acting accordingly through honoring a person's preferences and needs.
A lot of trouble comes when boundaries are either rigid or non-existent. This book highlights the need for us to have flexible and adaptive boundaries to feel loved and to love others."
Escaping the Rabbit Hole: How to Debunk Conspiracy Theories Using Facts, Logic, and Respect
by Mick West
Tom Barrett says: "How can you help people, especially those closest to you, break free from the downward spiral of conspiracy thinking? A practical guide to helping friends and loved ones recognize these theories for what they really are."
The F*ck It Diet: Eating Should Be Easy
by Caroline Dooner
Hannah Gambrel says: "This book exposes unhealthy messages about food, weight, and worth. Incredibly beneficial for those struggling with disordered eating, eating disorders, or any type of unhealthy relationship to their bodies."
Stop Walking on Eggshells: Taking Your Life Back When Someone You Care About Has Borderline Personality Disorder
by Paul T. Mason & Randi Kreger
MacKenzie Reeb says: "This book gives an informative and validating perspective on what life can be like living in close relationship with someone who has been diagnosed with Borderline Personality Disorder. It offers a perspective that is both practical and hopeful."
Parenting Books & Resources Therapists Recommend
No-Drama Discipline: The Whole-Brain Way to Calm the Chaos and Nurture Your Child's Developing Mind
by Daniel J. Siegel & Tina P. Bryson
Abby Henry says: "I love how this book speaks to the connection between parent and child as an important aspect of discipline; reminding us that we have the opportunity to connect with our children in times of distress and difficult behavior as well as teach them. The authors give good examples and strategies to help understand our child's internal world and ways to respond as a parent."
Tear Soup: A Recipe for Healing After Loss
by Pat Schwiebert & Chuck DeKlyen
Clare Fragomeni says: "I recommend Tear Soup for children and adults who are going through grief. This book uses wonderful imagery to help validate the messiness of the grieving process and taps into emotions you might need to express."
Angie Yong says:
"The resources in this toolkit are not only great for kids to learn more about their different emotions and to increase emotional intelligent, it also creates a space for them to learn about and utilize different techniques, skills, and tools for emotion regulation.
For example, for children who may be new to identifying their emotions, the "my feelings" chart can be a great tool in helping them identify emotions they may be feeling by being able to point to a picture as opposed to trying to find words they may not have the vocabulary for yet, or are still learning about."
Trauma Healing Books Therapists Recommend
When the Body Says No
by Dr. Gabor Maté
Melissa Ludzack says:
"Wow! This read. This book comes highly rated. Maté does a deep dive in the stress–body connection. As a person who has gone through her own cancer scares, this book gave me language to understand healing for my own body and emotions. It's a heavy read, with much neuroscience to it, but 10/10 recommend for those who have or have had any physical diseases.
Maté speaks to MS, cystic fibrosis, different types of cancers, etc. His ability to explain without blaming patients (which, unfortunately, many patients have experienced), and give clear direction of boundaries for those who have physical diseases is enlightening."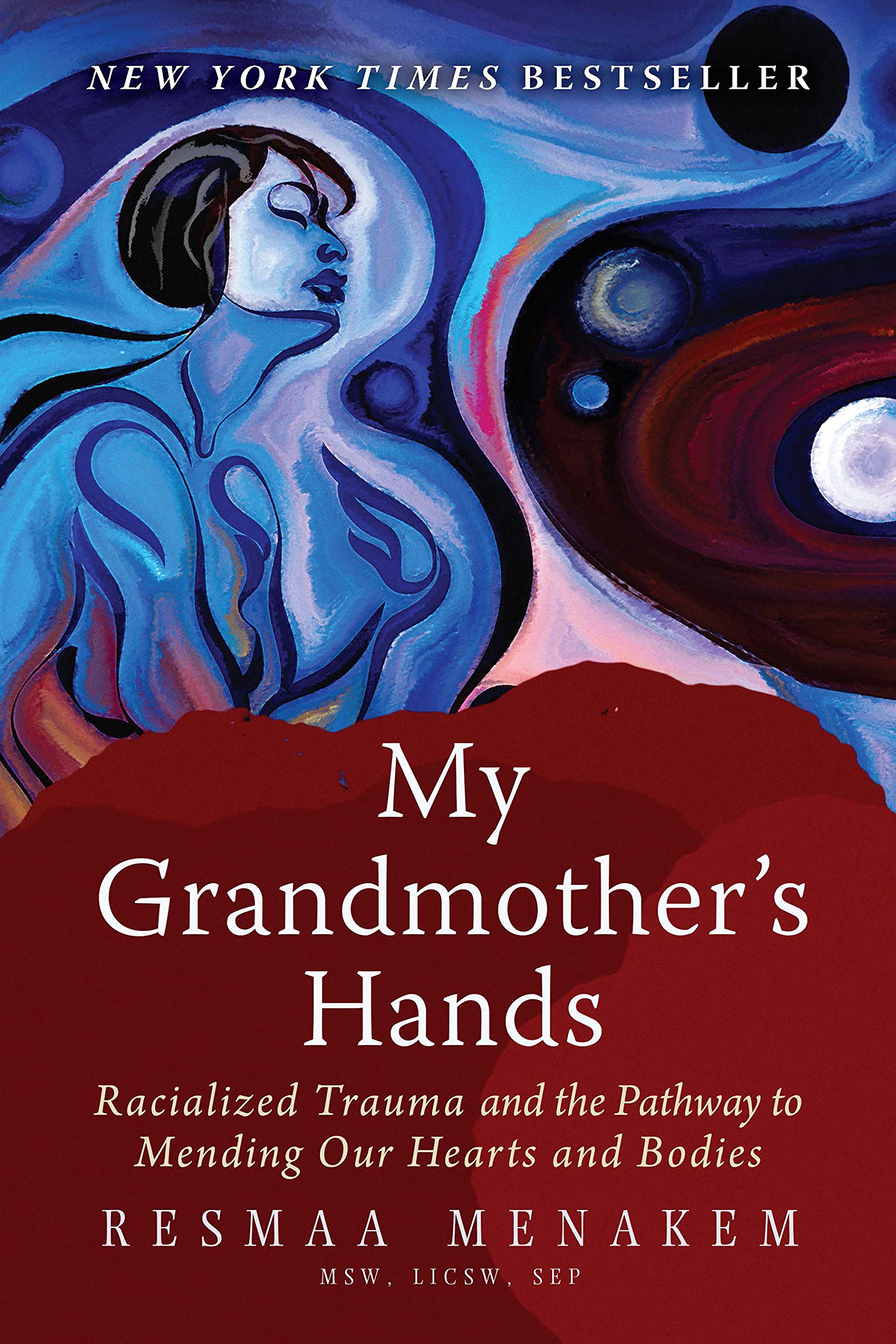 My Grandmother's Hands: Racialized Trauma and the Pathway to Mending Our Hearts and Bodies
by Resmaa Menakem
Melissa Ludzack says: "Menakem gives context and history to racialized trauma and how it becomes embedded in our bodies for black, white, and blue (police) bodies. A very important read for all, given language and neurobiological understanding to how racialized trauma is impacting our mental and physical health. This book is not just for the BIPOC community; I would highly recommend it for white individuals to read as well."
Healing the Wounded Heart: The Heartache of Sexual Abuse and the Hope of Transformation
by Dan B. Allender
Melissa Ludzack says: "This book is for those who have experienced sexual abuse, and for those who work with or love those who have been sexually abused. Allender writes to both covert and overt sexual abuse."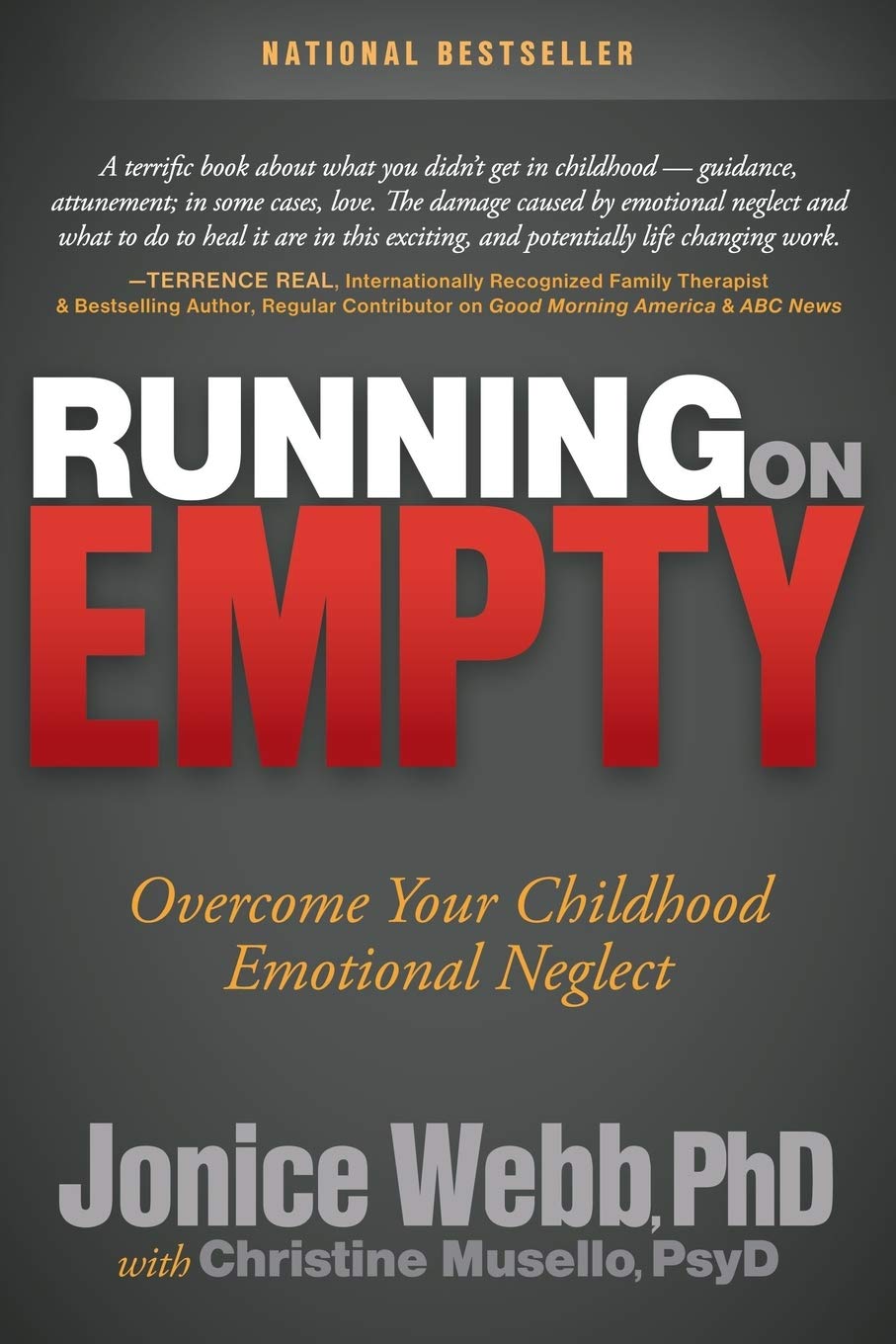 Running on Empty: Overcome Your Childhood Emotional Neglect
by Jonice Webb & Christine Musello
Jamie Mahoney says:
"Provides a great framework and shared language to sort through clients' experience, development, and validate what they experienced as a child, especially when no obvious harm can be identified.
I especially like it because it comes from an educated source during a time when TikTok is starting to spread these phrases, leaving clients with a confused but validated understanding of their past."
The Wisdom of Your Body
by Hillary L. McBride, PhD
Hannah Gambrel says: "Amazing book that discusses embodied living and the impact that trauma and culture can have on our relationships to our bodies."
It Didn't Start with You: How Inherited Family Trauma Shapes Who We Are and How to End the Cycle
by Mark Wolynn
Kristen Conley says: "This book is a helpful tool toward having a compassionate response to those who have wounded us and, perhaps, why we unintentionally wound others out of our pain. It is a great read to provide a safe place to understand and contemplate the unresolved trauma in families, so we can compassionately reconnect with it and offer something new today. Awareness is the start not the end!"
Tattoos on the Heart: The Power of Boundless Compassion
by Gregory Boyle
Sandy Oyler says: "It's a wonderful story of redemption that teaches us that no trauma or circumstance is beyond redemption. A very inspiring and enjoyable read."
The Body Keeps the Score: Brain, Mind, and Body in the Healing of Trauma
by Bessel van der Kolk, M.D.
MacKenzie Reeb says: "This is an amazing and highly informative book about the ways that trauma is stored in and affects the body."
Cedar Tree's Mission: 
There are a lot of broken families who struggle to do life well together. 
That's why we help families create an environment where deeper connection & healing can happen.