Being in a relationship with a significant other can be taxing work. They can snore a certain way that keeps you up all night, or worse, you may feel like they never truly hear you and fights become grueling. 
Regardless of what has spiked your interest in working on your relationship, it's important to know these three things when engaging in couples therapy:
Be honest
Couples will often come in trying to put their best foot forward; they want to be understood and known as a good person that's in a tough marriage, especially when meeting a new therapist. My tip for couples: be honest, and if need be leave the expectation of having to be uber polite at the door. 
There's no purpose in keeping secrets from your therapist, or sugar coating so that it appears better. If you have an unwanted feeling or behavior, share it with openness and curiosity. This will help you, your partner, and your therapist find the best route forward.
Quality time
Couples will come in, expecting the magic to happen only within the therapy office. My tip for couples: most of the magic doesn't happen with your therapist; it happens when you see your hard work in therapy paying off outside of the therapy office. 
Because of this, it's important to make time for your partner in addition to therapy. Therapy cannot be your only connecting point. Engaging with your partner will provide the substance for your couple's therapy to bring further change, and healing.
Great Memory
Remember, for growth to occur in your relationship, you will need to have a really great memory! Part of what you will need to remember, both inside and outside of couple's therapy is your partner's emotions and responses to you. 
The more you can recall how your partner has turned towards you with care in couple's therapy, the more you will remember to do the same for them in everyday interactions. You will also need to remember what drew you to your partner in the first place. And of course, it's necessary to remember what your couples therapist has directed you and your partner to do!
Relationships can be difficult, and couple's therapy is hard work. It takes honesty, time, and remembering in order to move forward.  If you're feeling stuck with your significant other, schedule an appointment today. Let's work together to find positive interactions, love, and kindness with your partner.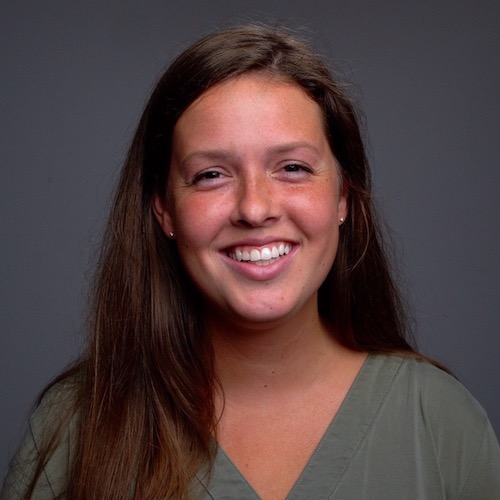 Melissa Ludzack Nicholson
Couples & Adolescent Therapist
I believe that you can be free from the circumstances that are holding you back; whether that's the anxiety that leaves you frozen, or possibly the depression that makes you withdraw and isolate from the ones you love.
Cedar Tree's Mission: 
There are a lot of broken families who struggle to do life well together. 
That's why we help families create an environment where deeper connection & healing can happen.