"Mom, Dad, I think I'm Pansexual."
Your child has just come out to you, and you want to be loving and supportive, but you aren't exactly sure what they've just told you. And you might be feeling confused about what some of these terms mean.
In today's world, there is so much more acceptance for the LGBTQ community than there has been in the past, and with this has come a greater diversity in the ways a person can identify. I'm here to help you understand some of these identities.
Gay – If someone identifies as gay, this means that they are attracted to members of the same gender.
Lesbian – The term lesbian is used to describe a woman who is attracted to other women.
Bisexual – A person who identifies as bisexual is attracted to more than one gender.
Pansexual – This term is somewhat similar to bisexual, but someone who identifies as pansexual is attracted to a person regardless of their gender.
Transgender – Transgender is an umbrella term used to describe individuals whose sense of personal identity does not align with their sex assigned at birth. Some but not all transgender individuals desire medical assistance to transition from one sex to another.
Cis-Gender – In contrast, someone who identifies as cis-gender feels that their gender identity does align with their sex assigned at birth.
Nonbinary – If someone identifies as nonbinary, this means that they do not exclusively identify as male or female. They may identify as both male and female, or somewhere in between, and may also choose to use they/them pronouns.
Queer – Finally, if someone describes themselves as queer, this means that they are using an umbrella term which includes all non-straight and non cis-gender identities.
These were just a few of the many different identities that your child (or you) may be discovering. If you find yourself looking for more information, or a safe place to explore, schedule an appointment today.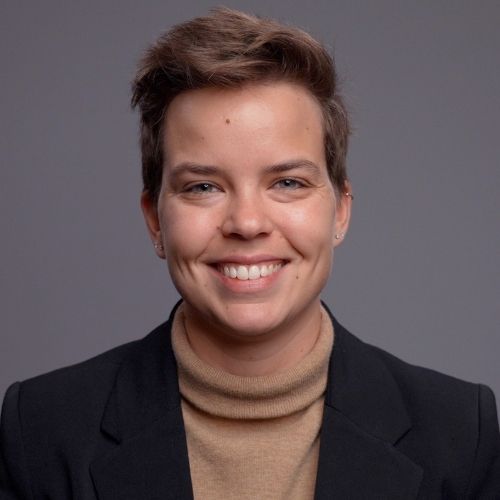 MacKenzie Reeb
Children & Adolescents
Considering therapy for your loved one can be a difficult and vulnerable process, but I believe that finding a real and genuine connection with the right therapist allows healing to begin.
Cedar Tree's Mission: 
There are a lot of broken families who struggle to do life well together. 
That's why we help families create an environment where deeper connection & healing can happen.