Navigating the special education system can be an intimidating experience. Trying to advocate for your child, seek appropriate support and understand the process involved can be overwhelming.
As a former school social worker for 6 years, I had the privilege of walking with many students, parents and families through this process and I am here to provide additional support to you and your child beyond the school setting.
So, in this video I want to provide an overview of the problem solving process and support available within the school setting to help ease your anxiety. 
Let's start by gaining a better understanding of some key terms:
MTSS: or Multi-Tiered Systems of Support
This is where most districts start the problem-solving process for students.
The MTSS process is an integral component that helps the team, made up of the classroom teacher, special education teacher, related services staff, administration and you as the parent or caretaker, determine how to best support your student and get them the appropriate services they need. Many times, students benefit from the extra support received during the MTSS process and do not need any further intervention.
However, if a student is not showing growth through the interventions put in place during the MTSS process the team may move forward with a formal evaluation to determine if the student could benefit from additional support through a 504 plan or an IEP.
A 504
A 504 is a formal plan that provides additional accommodations for your child across their school day. This may include things like, extended time on tests, differentiated material, or preferential seating in the classroom.
A 504 plan does not include direct support from related services and in the simplest terms; provides accommodations to help students find success.
An IEP
An IEP or Individualized Education Plan provides support from the special education teacher in the academic areas that were determined through the evaluation process, as well as support from other related service areas they qualify for, such as speech therapy, social worker, occupational therapy, physical therapy, etc.
Under an IEP each service that your student qualifies for is monitored and maintained through goals that require direct teaching in order to make progress.
The support provided by schools through the MTSS process, a 504 plan or an IEP are there to help students within the academic setting—specifically targeting school-based challenges —but often, there are different mental health needs or behaviors that surface at home that require additional support.
This is where therapy outside of school can be so beneficial, so there's a holistic approach to supporting your child. If this approach sounds like something that might benefit your child, reach out to me and I would love to help.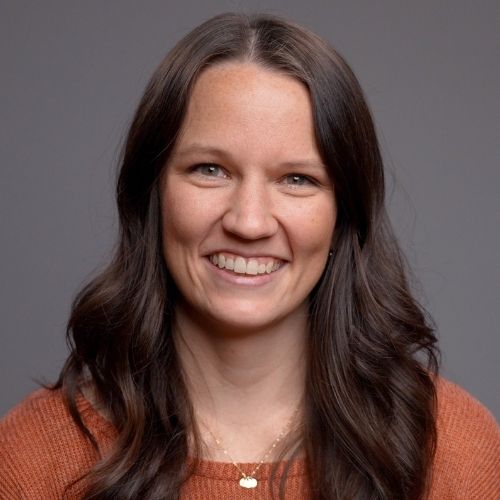 Jonelle Cook
Children & Adults
For the past 6 years, I have worked with children, adolescents, and families in all seasons of life and I am here to listen to your story, join you where you are, and walk alongside you, providing tools and support as you learn to thrive rather than simply survive.
Cedar Tree's Mission: 
There are a lot of broken families who struggle to do life well together. 
That's why we help families create an environment where deeper connection & healing can happen.