Shelter in place, layoffs, and an abrupt all-digital world has impacted different populations in different ways. While families had to renegotiate what it looks like to welcome home college kids or become full-time tech gurus for all the people now living in the household, there is another population that was hit with a unique challenge: single young adults living on their own. 
In this stage of life, some young adults are just starting in their careers, still in or returning to school, or are trying to connect to a community and relearn how to make friends as an adult. 
So when the world shut down and these young adults were forced to stay alone in their home, possibly not seeing a real human being for weeks at a time, their sanity was at stake. Whether they were now working/attending class from home or completely off-work, routines were wrecked, human connection seemed like a distant memory, and any sense of daily structure was thrown out the window. 
Regardless of what the exact situation looked like, the isolation, uncertainty, and many many hours of free time on these singles' hands posed a whole new set of challenges, ones that gave them a chance to look inward at who they truly are in order to save their sanity. 
You can learn from this past year and help to stay sane by addressing the following areas:
Hobbies

Many took to DIY projects and picked up new crafts. Did you see all of the home remodels and cross-stitching on your Insta? Are you passionate about something and intentionally put time and effort into it? Consider what you want your days to be filled with when work isn't an option. 
Self-care
Sleep, eat, hydrate, move. The basics. Learn your unique circadian rhythm. Don't stress eat and do learn about the food you are putting into your body. Learn Why Nutrition Matters to Your Mental Health. Drink half of your body weight in ounces of water every day. Get off the couch and get moving! Walk, skip, hop, do some burpees. Just get up and move. This is Why Physical Activity is Good For Your Brain. How about hygiene? Take a shower and brush your teeth even though you might have nowhere to go and no one to see. All of these areas are crucial to your wellbeing and should not be taken for granted. What is one action of self-care you can focus on today? 
Goals

Did you too existentially question your life during the pandemic? When we are pulled from the monotony of the everyday, we are able to step back and see how we are really spending our time and efforts. Make a list of 100 goals in your life. Kind of like a bucket list, but a little more meaningful. Be inspired by this list, not overwhelmed. Then, do one thing a day to work toward any one of these goals. Just one thing!
Habits
Now is the perfect time to really get to know your habits, the good and the bad. Once you have your mind refocused on the goals you really have for yourself in life, you should align your habits to work toward them. Have you looked at your screen time statistics on your iPhone recently? Do you find yourself still doomscrolling through your Twitter feed? Find a habit you can stop, start, or continue today. 
Mental Health
How do you stay well? Do you have coping skills to deal with anxiety? Did you realize you were much more depressed than you thought? Try journaling, talking to a friend, or even some mindfulness meditation.
Here's a pro tip: don't get your mental health help from inspiring quotes and relatable memes on your social feed. Leave that guidance up to the professionals. 
Asking for help
It's okay to not be okay. Do you find yourself questioning who you can reach out to? Do you worry you are being a burden when you do? Or do you tend to isolate and not reach out at all? Being on your own without anyone around to talk to is definitely a challenge. But know that others are struggling as well and there is help available to you.
If you found that you struggled with any one of these areas, or you'd like to dive in more, reach out and schedule an appointment with me. And good news! We are seeing clients in person with new COVID safety guidelines. That means a real human being in real life with a genuine in-person connection! So whether you are still in a season of more self-isolation and digital everything, or your life has returned to a new normal, I'd love to meet you. 
For more information on staying sane during COVID, click here!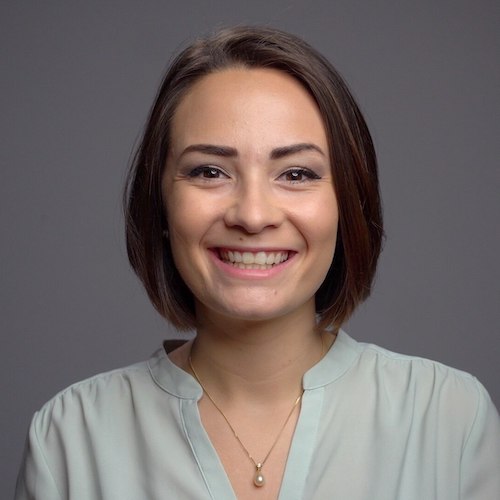 Jamie Mahoney
Adolescent Therapist
I believe change is possible for everyone. I help teenagers and young adults break through the barriers that keep them from developing meaningful relationships, knowing who they truly are, and confidently navigating their way to greater independence. 
Cedar Tree's Mission: 
There are a lot of broken families who struggle to do life well together. 
That's why we help families create an environment where deeper connection & healing can happen.