For many of us, the holiday season can be a very stressful time with work, shopping and on top of all that spending time with family. Holiday family gatherings require a lot of energy and can be tricky to navigate.
There are ways, however, to deal with the stress of holiday family gatherings!
In this video, we'll go over five coping strategies for when you're feeling overwhelmed with the prospect of too much family togetherness.
1. Remember Your Healthy Boundaries
Some of the holiday anxiety we feel is because of a lack of control over our environment. The holiday season can bring many challenges and surprises, and it can be hard to feel you have any sense of agency at all when the holiday chaos ensues.
One way to guard your heart and mind in the midst of this season is to plan how you'd like to set your boundaries through the holidays ahead of time.
For example:
How many family events are you going to attend?
What can you do to help, and what will you not be able to do?
Can you plan ahead when you'd like to arrive and when you'd like to be able to leave?
If the events are at your home, can you communicate with your family and friends ahead of time about specific times for the start and finish and then warmly hold the boundary at the time of the event?
Your boundaries are yours. People don't have to like them or approve. If you can do this you will find that you navigated the holidays without emptying your emotional tank.
2. Bring a Game or Activity to Break the Ice
Holiday gatherings can be stressful, especially if you don't see your family often throughout the year. Bringing a game or activity to break the ice is a great way to get to know your family better and lower the tension.
This holiday family gathering, consider playing a round of a card game like Apples to Apples, or TableTopics Family Questions or maybe the new popular game for families called Wingspan.
Anything that isn't too aggressive and gets everyone involved is perfect!
3. Invite a Friend or Pick a Buddy to Support You
Pick one person in your family that you feel comfortable around or perhaps invite a friend over who can help support you through some of the holiday anxiety you may be experiencing. Family can be hard to navigate but finding an ally to confide in and to support you can alleviate some of that stress.
This person can help you feel like yourself and make holiday family gatherings more enjoyable. You can ask them to check in with you throughout the night or you can simply rely on them to get you out of sticky situations.
4. Find Some Time to Be By Yourself
As holiday festivities can get to be too much, it's important to find some time for yourself. If you're feeling overwhelmed by holiday anxiety and tension, step away from your family gathering so that you can process everything happening around you.
TIP: Have a "pocket excuse" to leave the event for some alone time. Tell them you have to pick up a few more gifts at the store. Or, "I'm going for a quick walk."
This is a great way to manage your holiday stress!
5. Keep Your Head Up – Find the Humor in These Events!
These holiday gatherings can be stressful, but that doesn't mean you should give up on them and not enjoy them. Find the humor in these events and remind yourself to not take everything too seriously.
Sometimes it's hard to see the upside to circumstances if you're experiencing holiday anxiety, but it's important to find ways to laugh at yourself or with your family to relax the tension.
The holidays are a time for families to reunite and celebrate together. However, it can also be an emotionally charged time where stress and tension may be high.
There may be unresolved tension or conflict in your family that is causing you to be stressed out about the family visit.
If you find yourself having anxiety around the holidays and you need to understand why or work through it, schedule an appointment today. We are ready to help.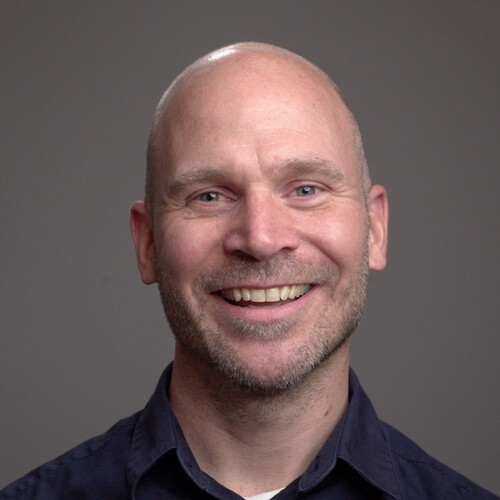 Matthew Hanlon
Men & Couples Therapist | MA, LMFT
I help men and their families, who are hurting, angry, and struggling to find their way through life's challenges, to create real and lasting change.
Cedar Tree's Mission: 
There are a lot of broken families who struggle to do life well together. 
That's why we help families create an environment where deeper connection & healing can happen.